Design-build streamlines project delivery through a single contract between the owner and the design-build team. This fundamental difference saves money and time by transforming the relationship between designers and builders into collaboration and teamwork. There are two different approaches and processes to making your dream a reality: Traditional, Design-Bid-Build, and Design-Build.
The Traditional Process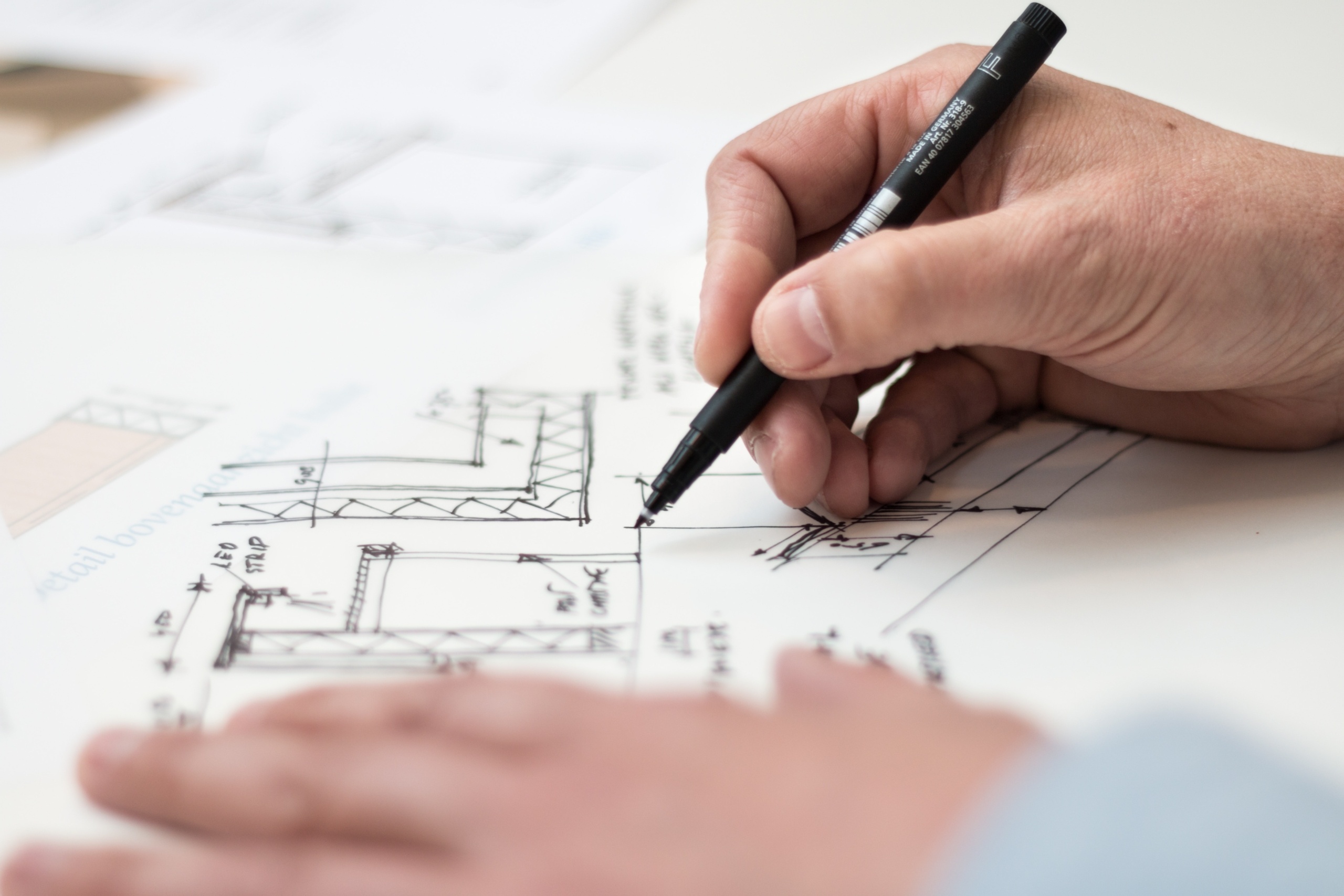 The Owner must manage two separate contracts. In efforts to minimize liability, a cumbersome communication barrier soon develops between the contractor and the designer. The owner becomes an arbiter, settling disputes between the designer and the contractor. The designer and contractor can easily blame one another for cost overruns and schedule delays.
Rarely do Architects rely on input from technical consultants during design. Subcontractors are rarely consulted and construction prices are determined only after the design is 95% complete. If the project is over-budget value engineering occurs; superficial cost-cutting that could lead to omitting entire portions of the project scope and derailing the owner's intent.
Our Design-Build Process
The Owner manages one contract with a single point of responsibility. The designer and contractor are on the same team working together under the same roof to provide exceptional projects within the budget constraints. Communication flows freely through an integrated process involving input from subcontractors at the start of the design process.
Our in-house Architectural Team relies on input from technical consultants and subcontractors throughout the design process. Engaging with subcontractors early allows us to better understand costs and tailor design intentions to the realities of the project budget. Feedback from subcontractors is obtained periodically throughout the design process, greatly reducing the length of time between the end of the design and the start of construction.
The Design-Build Advantage
Owner/Agency Benefits
• Faster Delivery — collaborative project management means work is completed faster with fewer problems.
• Cost Savings — an integrated team is geared toward efficiency and innovation.
• Better Quality — design-builders meet performance needs and develop innovations to deliver a better project than initially imagined.
• Singular Responsibility — one entity is held accountable for cost, schedule, and performance.
• Decreased Administrative Burden — owners can focus on the project rather than managing disparate contracts.