So you're thinking about building a dream house, new office, adding to your backyard, or simply taking on a construction project — but you don't know where to start.
At Bob McGrath Construction we suggest starting with any of our architects in Colorado Springs. However, we understand hiring an architect can seem like a big step in your construction project. You start to consider things such as—is the project really that large scale to need an architect? Can I increase the project's budget by adding an architect? Can I change the designs once the architects make them? The questions seem to go on and on.
Here are five things that should help clear up any uncertainty you may have with hiring an architect in Colorado Springs.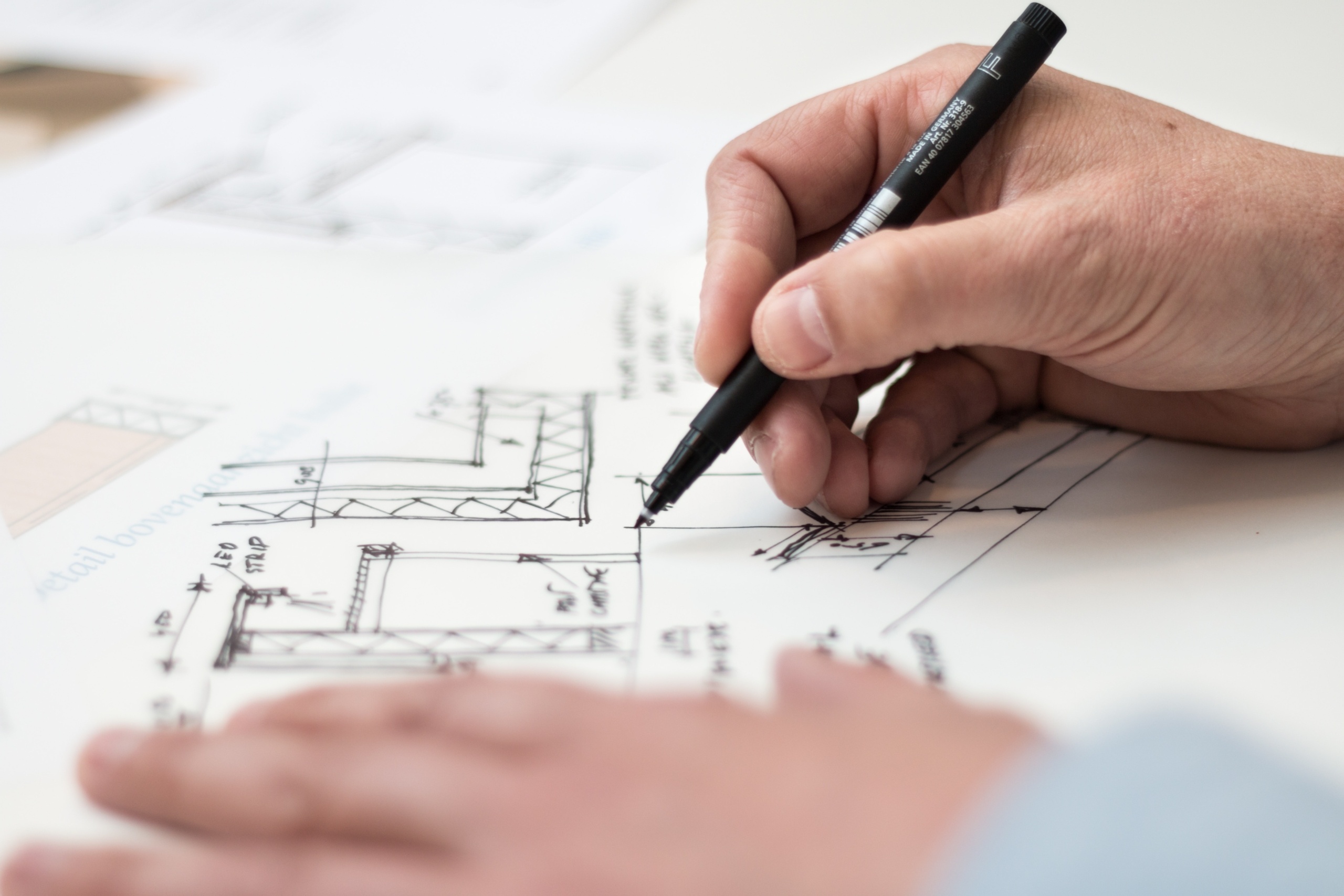 1. Trust The Experts
When you bring on an architect, you're hiring someone who has been professionally trained to design a space you've been dreaming of.
In the beginning, it can be slightly overwhelming to visualize how your construction project will come to life — ask questions and trust your architect.
Our architects in Colorado Springs start by discovering and understanding your needs, wants, visions, dreams, and everything in between. Your architect is not only professionally trained, they care about bringing your dreams to life. After they understand your visions they will lead a team of designers that will help make your dream construction project come to life.
2. Outline Your Timeline & Budget
So step one is to talk with your architect about what you envision. Along with step one is telling your architect what your timelines and budgets are. This is crucial to the success of your project.
Architects can't start building until they have all the pieces in place and fully understand your needs and wants. From there they go and draft up plans to guide your construction project. Understanding all the baseline steps shows us that even after your initial conversation with your architect the builders won't start construction immediately so if you are on a strict timeline immediate construction might not be an option — just something to keep in mind.
Although immediate construction results are hard to accomplish with any construction project, your project shouldn't take longer than it needs to. Traditionally the longer your project is in the construction phase the more money you're spending.
If you have a strict deadline and budget make sure you lay those out with your architect from the first conversation, so they know how much extra time and financial resources they have to make your project come to life.
3. Work As A Team
There are so many people that work together on a construction project that it's crucial to work as a team. If your builders don't trust the architect designs your final product might be much different than you visioned.
Sometimes clients hire an external architect to lead their project. This can lead to delays, inconsistencies, and other discrepancies because the architects, builders, clients, and other people involved aren't acting as a team.
At Bob McGrath Construction, our architects act as the initial team leader, who directs a team of designers, engineers, surveyors, and others. All of the people that work with the architect on your project are fully versed in the designs and visions you have so there are no miscommunications and no one is left out.
Throughout the process, if you don't like the look of something or want to tweak the project some we are able to work together to get you the results you want.
Again, working as a team is crucial and the architect is the one that will lead the project.
4. The Process Can Be Messy
Have you ever tried cleaning your house and you notice you have to pull everything out of the cabinets just to get everything organized?
It's ugly, messy and an unattractive process — but totally worth it.
Construction is a similar process. Your architect will work with you to design the project and might need to plan on knocking some walls down, cutting materials, painting items, and more.
Talk with your architect about plans to control and understand the mess beforehand. For example, if it's a residential renovation, can you still stay there? A commercial renovation, can you still conduct business in or near the space? Commercial or residential new build, can you bring people by to see the process, etc.?
5. Communication is Key
We think we made this pretty clear, but definitely, something you should know before hiring an architect in the Colorado Springs area (or any architect for that matter) — communication is key.
Talk with your architect to tell them your plans, talk with them to let them know if you have a strict timeline or budget, talk with them if you need to make a change to the construction process, talk to them about dealing with the mess associated with the building process, etc.
An open line of communication will help you get the results you envisioned in a timely manner.
At Bob McGrath Construction we are committed to delivering the best customer experience possible. We use our design-build process to eliminate stresses associated with any construction project. For us to do this, we start with an open line of communication and carry it throughout the entire process.
Ready To Start Your Construction Project?
Really no project is too small to hire an architect.
In fact, hiring an architect is really just a smart step to make. Now that you know what to think about before hiring an architect, we highly recommend starting with our architectural services by having one of our Colorado Springs architects lead your project.
Design is one of our specialties.
Contact us today and we'll have an architect get any of your one-of-a-kind designs started!