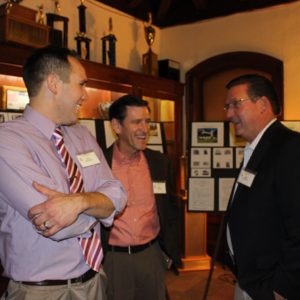 What is the best advice you can give to a client before a job begins?
"Remodeling is exciting, when I first meet with clients they are full of inspiration, exuberance, and grit. That spark of creativity can overwhelm a project and those involved once we start asking questions pertaining to broad design elements. Prepare to tell me a little about your preferences and project goals. Begin with what you are trying to accomplish, that alone can answer many subsequent questions. For instance, "I want to bring in more natural light." That tells me that we need to look into opening up the space, add a few more windows or skylights, brighten up the color scheme, and reduce distinguished lines in our finishes. Next, have a few of your design preferences ready. For example: traditional or modern? Color scheme (are we going for lighter colors, bold, dark, cool?)? what kind atmosphere are you trying to create? These questions will start to build the foundation for your project and help ensure a successful project." -Nathan Seither, Estimator

What is the most rewarding aspect of your job as a superintendent?
"The most rewarding aspect of my job as a superintendent is seeing the joy and excitement on our customers' face when te completed project meets or exceeds their dreams and expectations." -Kevin McGrath, Superintendent
What is the most unique aspect of working in the Broadmoor community?
"To me it is the beautiful scenery of this area. Uniquely nestled against the Cheyenne Mountains, with the historic Broadmoor Hotel as the center point to the community. I have the privilege to work in one of God's masterpieces! Not only is the area beautiful and so are the people. Those who live in the community are kind, caring and compassionate towards their neighbors in community. As a construction company we benefit from this genuine goodness that prevails in every day living. Add to this the fact that the sun shines every day, with very few exceptions. It's hard not to put a smile on your face when you're working in this community." -Ed Young, Project Manager